Based on our sample size of 1.7 million items of coverage added by users of CoverageBook. See CoverageBook Benchmarks.
When you get coverage on a site with a Doman Authority (DA) of 70. You're within the top 10%.

Getting coverage on sites with a DA between 30-39 is most common.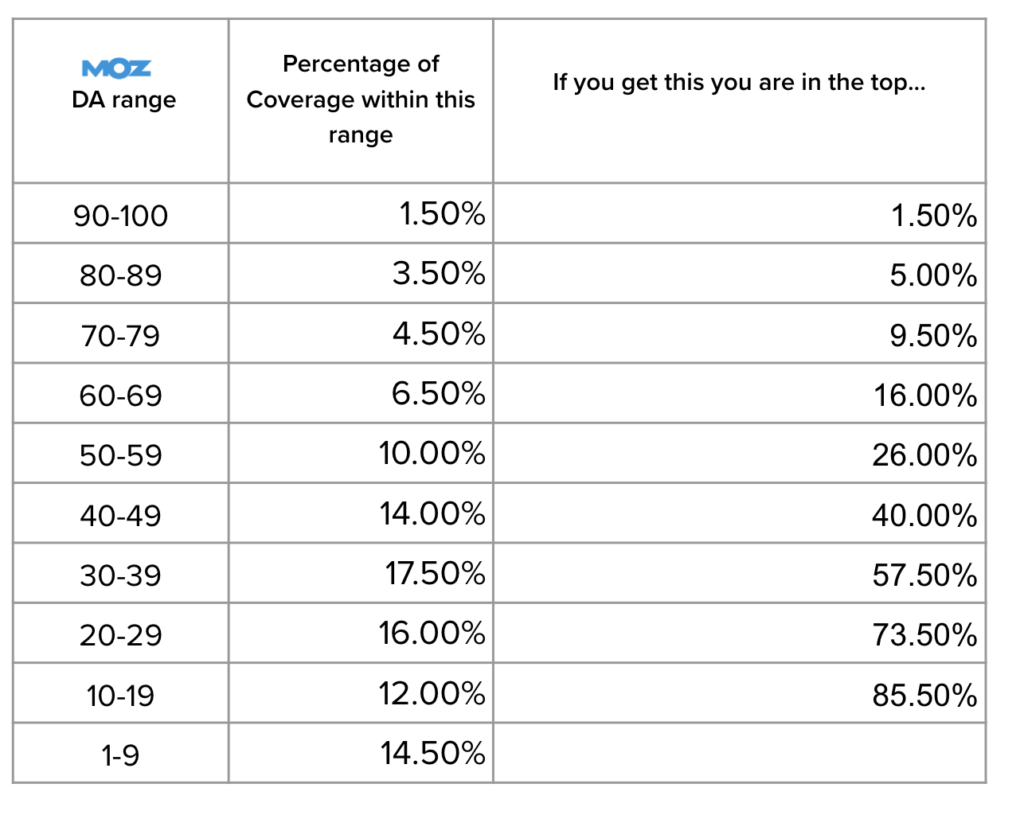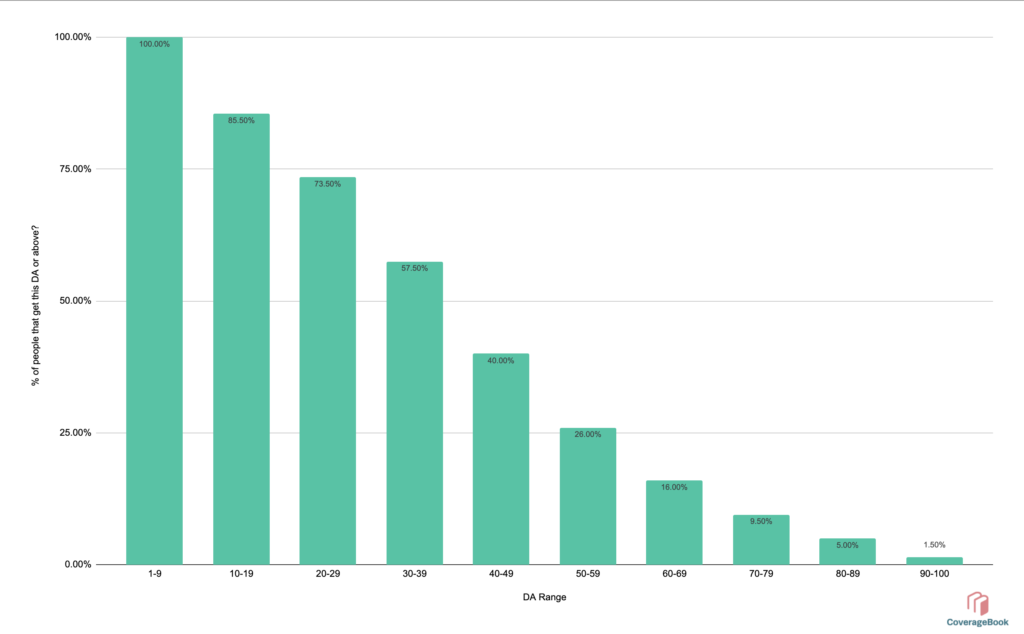 Also see:
Benchmark your online coverage metrics.
How many social shares of my coverage is normal?