If you're in planning mode and setting Key Performance Indicators for PR activity right now, make sure your metrics place you in a position for budget growth in 2023.
2023? Yes. I'm aware we're just days into 2022. But without consideration now, we are in danger of using historical PR metrics (such as reach or monthly publisher uniques) and missing out on marketing budget.
Whether you are in-house or agency-side, KPIs are set to track and evaluate what activity an organisation should do more or less of and importantly; how much budget should be allocated.
Budget-holders are under pressure to review marketing and make decisions. They have to weigh up the success of owned marketing content, advertising and earned PR.
The Public Relations industry has hugely improved skills in analytics recently and we are now seeing end-of-year reports with leads and sales metrics listed. However, Earned media and Public Relations has a long-term effect so when these metrics are compared to Paid and Owned by marketing directors, it rarely appears as successful as the instant direct lead-generators in most paid digital activity.
The comparison game (you want to join)
Of course, we still need metrics recognised in PR. Publisher traffic figures and influencer followers are useful in planning when considering influence. They are also needed in context when sharing coverage-level metrics but as a stand-alone they are useless to decision makers.
Apples to apples
PR has access to more data than ever but, will the metrics you're planning to track this year help a budget-holder make a decision?
If you're not aware of metrics and KPIs being used by the digital marketing teams in your organisation, now is the time to connect and find out. Not only will building the relationships be essential to each other's success, a more consistent approach to measurement will music to your marketing directors ears!
If that's not as easy as it sounds and you need to set your KPIs now, here is your answer….
Estimate coverage views, and use it as a proxy for impressions
Why?
Along with many other KPIs, Paid, Owned and Social report on impressions. This is a consistent metric that is also used to calculate value through 'cost per impression'.
Estimated coverage views can be used as a proxy for impressions. 💥 Boom, back in the comparison and budget evaluation game.
All CoverageBook 2 reports have an Estimated Coverage Views metric on all media relations and social coverage (an industry first). However it is also possible to calculate a very basic estimation yourself too.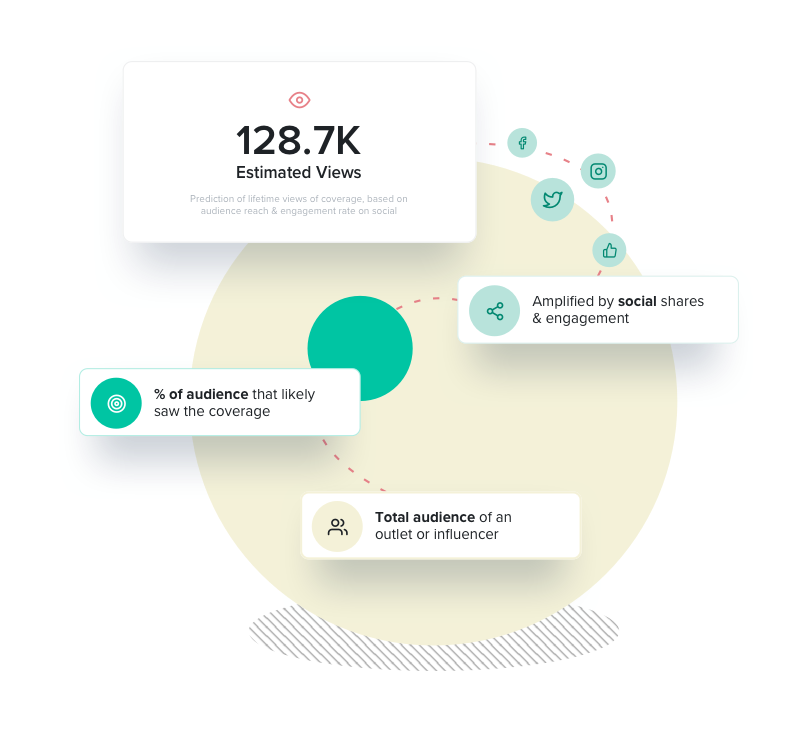 This metric allows marketing budget holders to compare with impressions of paid and owned content and work out a cost per impression.
5 actions before submitting 2022 KPIs
Find out what metrics your marketing competitors are using
Only use publisher monthly traffic as context to 'estimated coverage views'
Be 'realistic' in reach (or don't use it)
Be consistent throughout the year (views for all coverage)
Join today's webinar to find out how to calculate PR $ value through cost per impression)
Join me and Gini Dietrich, editor of Spin Sucks and founder & expert of the PESO strategy model, today on our webinar on KPIs.
At 4:30pm (UK time) today we'll be sharing the competitive landscape, the metrics you need and how to track and calculate value.
Join now and make 2022 your most successful year (on paper).