In a world where media rules and trends change faster than you can say "viral", having access to the best media monitoring tools can be a secret weapon in staying ahead of your competitors.
Monitoring tools not only identify valuable media mentions but can also be leveraged to provide insights into industry news, identify and monitor emerging crises, and track campaigns. They can be used across multiple channels including online news, social platforms, broadcast and forums.
Benefits aside, the sheer number of media monitoring solutions and tracking services available can make choosing the right one a daunting task, especially if you're deciding on the tracking solution for a whole agency!
Monitoring tools and CoverageBook work alongside each other in the PR reporting workflow. Once mentions have been identified in the monitoring stage, the most relevant pieces can then be added to CoverageBook ready to be analysed, measured and designed into a neat report that will wow stakeholders.
We get asked a lot about the best tools to help with finding media mentions which is why we've compiled a comprehensive list of both free and paid options to help you find the perfect fit for your needs.
Whether you're a lean startup, an in-house team, a mid-sized agency or a multi-office global agency with a healthy budget, this guide will help you navigate the sea of options. So let's dive in and discover the best free and paid media monitoring tools out there.

The best free media monitoring tools
Media monitoring tools for online coverage
This is a simple free tool from the creators of Talkwalker Analytics which is a social listening and analytics tool (which also has brand image recognition capabilities and more in-depth alerts systems to alert users based on a range of criteria). They're able to find mentions from the web, newspaper articles, forums, blogs, and Twitter. There's also an option to create advanced searches using boolean to further specify your results. Overall, it is a super simple free tool that is very similar to Google Alerts, but from our experience, if often captures a greater range of coverage.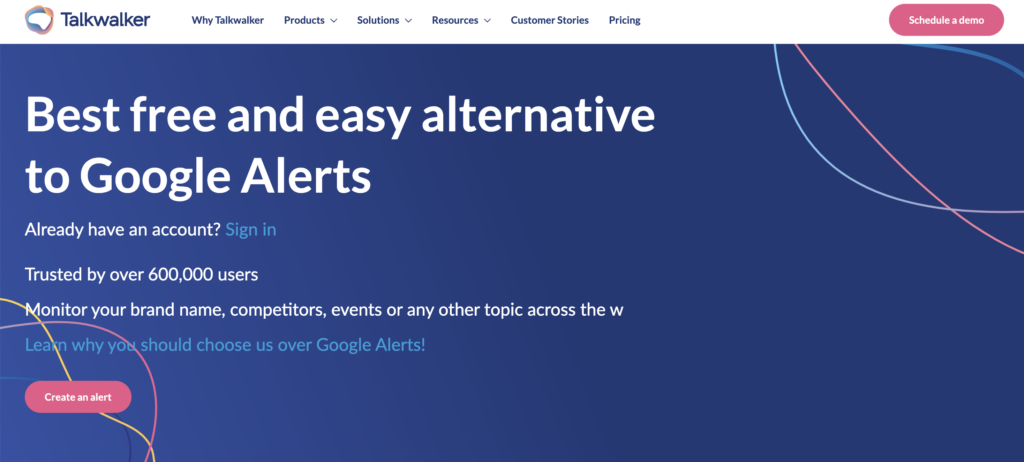 Google Alerts is one of the most popular free digital marketing tools available for media monitoring. This tool allows you to monitor keywords or phrases which appear in Google's search engine results but can often miss coverage because of this. With this being said, it is free and can be set up in 5 minutes. You only get an email when it finds something (and you can set it to once a day at a specified time) so there is no harm in having this set up alongside whatever monitoring tool you choose.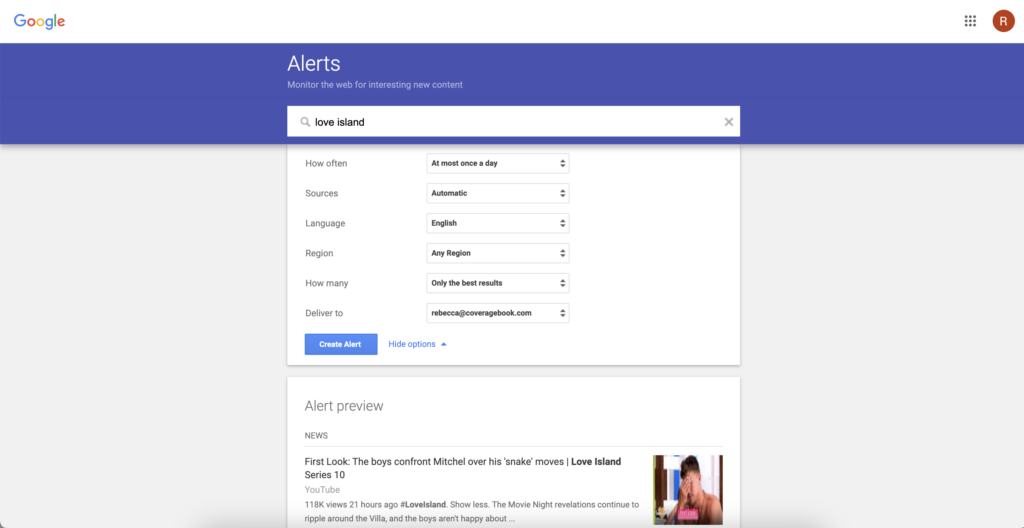 There may be lots of fancy pants monitoring out there but it's always worth checking back to good old Google — word on the streets is it's pretty powerful! However, with so many results it can seem impossible to find your coverage. So it's useful to swat up on Boolean Search to find some tricks on using Google to find coverage. Here's a really handy infographic to print out until you are really familiar with the rules.
Here's using these rules in practice:
In this example, it was filtering for only exact mentions of "North St. Bags" but then I also excluded content on the actual website northstbags.com to avoid Google showing new/fresh content updates from this site. You can see the results here.
Media monitoring tools for print coverage
Readly is a popular UK-based digital magazine subscription service that offers users unlimited access to over 7,000 UK and international magazine titles within an app. Readly has content available in 17 different languages and is In collaboration with around 1,200 publishers worldwide. To search for coverage, enter your keyword in the search tool. Magazines and Newspapers are shown exactly as they were printed in their native print layouts, which gives an authentic reading experience. Priced at just under ten pounds a month, Readly is great value for money.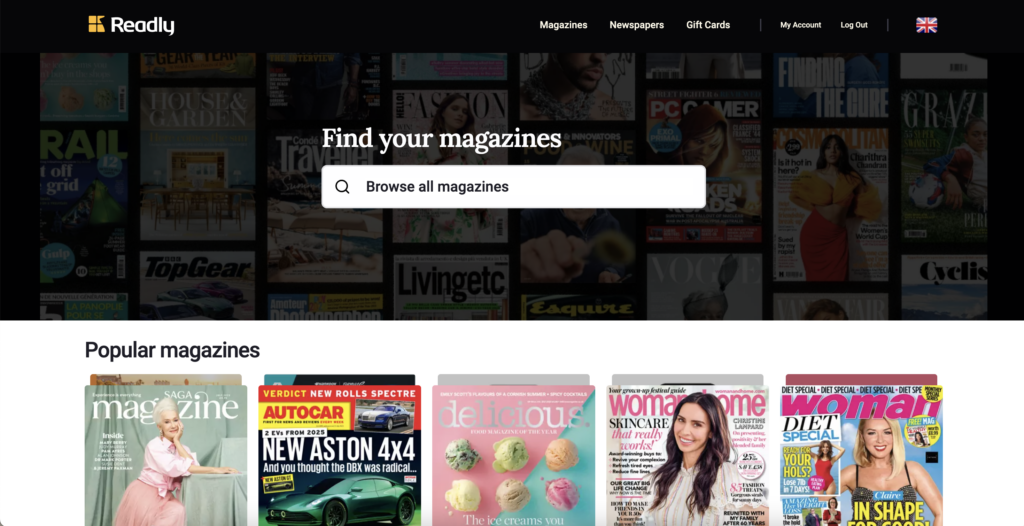 PressReader is a digital platform that provides access to thousands of newspapers and magazines from around the world. With a single subscription, users can explore 7,000 of the world's top publications as soon as they're available on shelves. PressReader's in-app functionalities are more advanced than Readly, with multiple viewing options including 'text view' and 'page view', alongside an option to listen to content which is a great tool for accessibility. There are also advanced options to print and save custom areas, and advanced search options allowing filtering by date, language, author and more. Their built-in bookmarking and highlighting features are a great match for those generating lots of media coverage.
TOP TIP:
→ Most libraries in the UK, New Zealand and Canada allow free access to PressReader if you have a library card, so you don't even have to pay!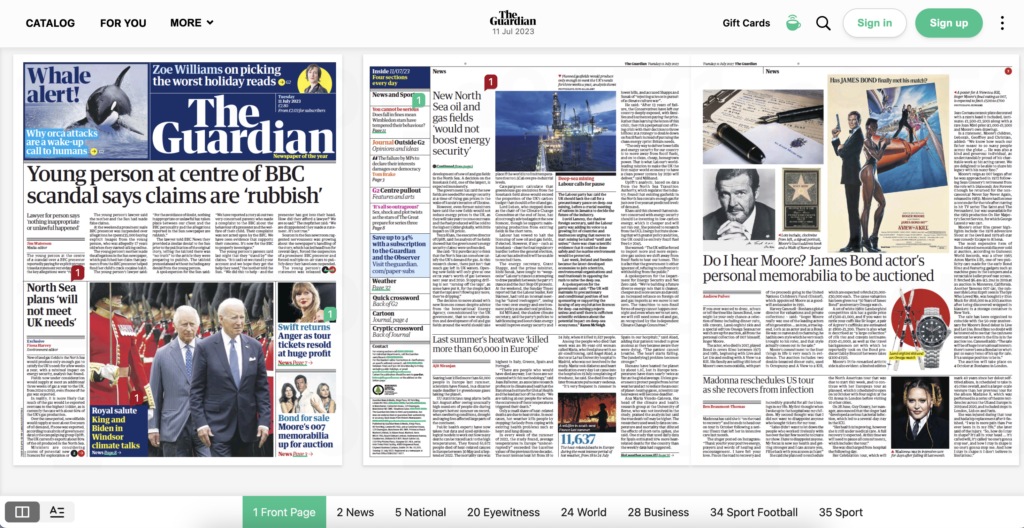 YUMPU News is a relatively new player in the UK market, rolling out in 2021 after success in Austria and Germany. YUMPU brings together magazines and newspapers from around the world into a digital newsstand, and claims to have signed up 95% of the UK publishing market. Their best-value subscription is available for under a tenner a month.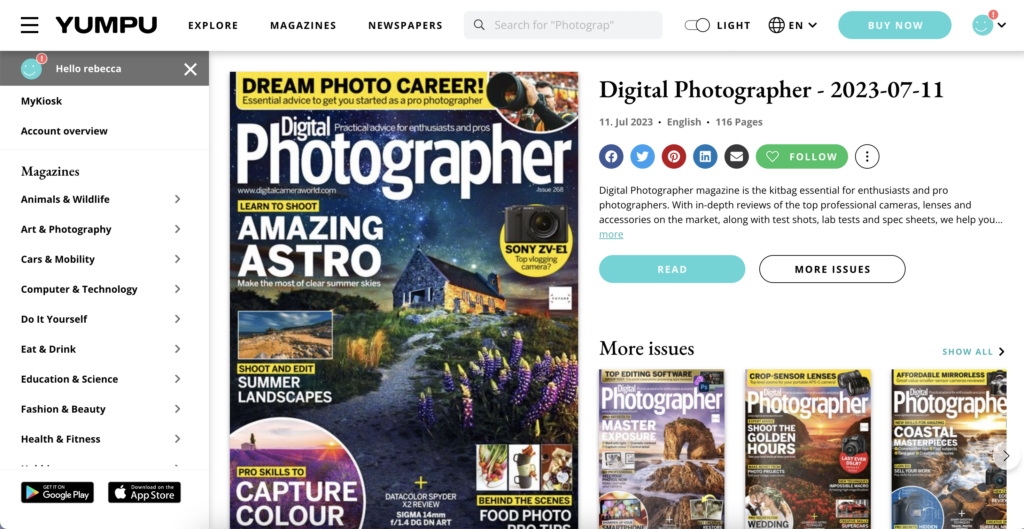 The best paid media monitoring tools
Our top picks
Buzzsumo was originally built as a content marketing tool, but can be used to monitor for media coverage. You can track your own mentions by setting up an alert for your brand(s) and you'll be emailed when the term is mentioned. It's easy to share and amplify coverage from within the app. I also really like how in addition to being alerted to coverage, you can see which piece of coverage is shared/engaged with the most too. Buzzsumo have the world's largest index of social engagement data, so if you're looking to not only find your media mentions, but measure their impact on social media, this one is for you.
"BuzzSumo is specifically focused on identifying and tracking engaging content. Thus we track social interactions, links and who is sharing content. We also track the most engaging Facebook posts and the questions people are asking. For questions we crawl the whole of Reddit, Quora, Amazon and 200,000 other forums. We crawl and index billions of content items each year and have a database going back 5 years"

Steve Rayson, Director at Buzzsumo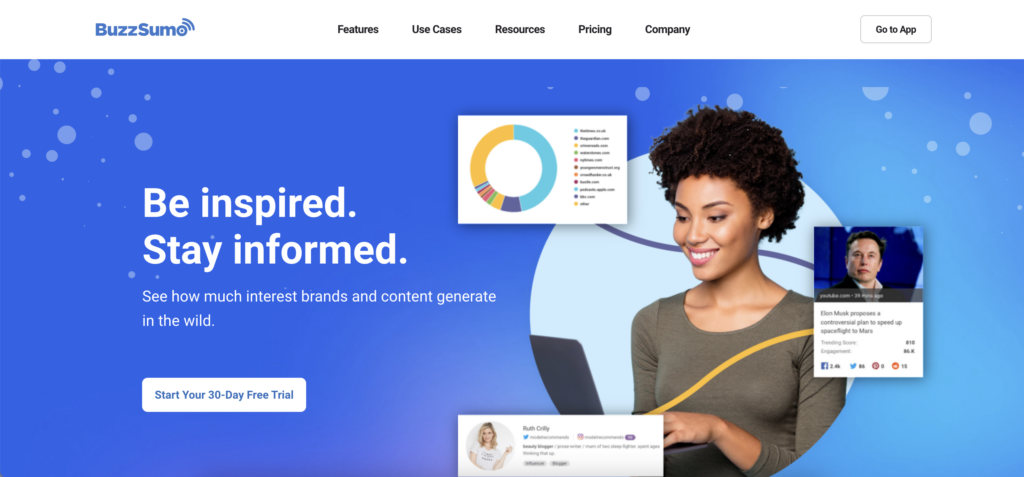 TOP TIPS:
→ Use the in-app share buttons to share the coverage as it comes in, amplifying the piece further
→ Put in your competitor domains to see their top content and who is sharing it to find influencers

With a vast media database, real-time alerts, in-depth analytics, social media monitoring, and competitor analysis capabilities, Prowly empowers businesses to gain valuable insights and stay ahead in the media game. What sets Prowly apart is its intuitive user interface, making it easy for users to navigate and extract relevant information effortlessly. Additionally, Prowly's emphasis on customization allows users to tailor their alerts and reports according to their specific needs, ensuring they receive the most relevant and actionable data.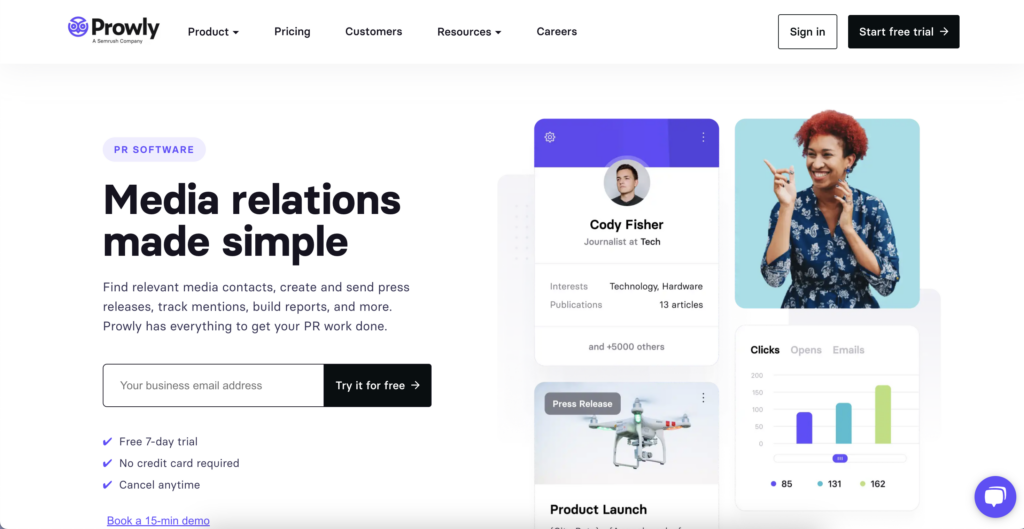 Mention's monitoring tools offer a comprehensive solution for tracking and analyzing online conversations about your brand. With Mention, you can stay on top of brand mentions, track competitors, and identify industry trends as they happen. The platform's advanced sentiment analysis feature helps you gauge the sentiment behind each mention, allowing you to respond quickly and effectively. Additionally, Mention provides customisable alerts, detailed analytics, and collaborative features, making it a go-to choice for businesses looking to manage their online reputation and engage with their audience proactively.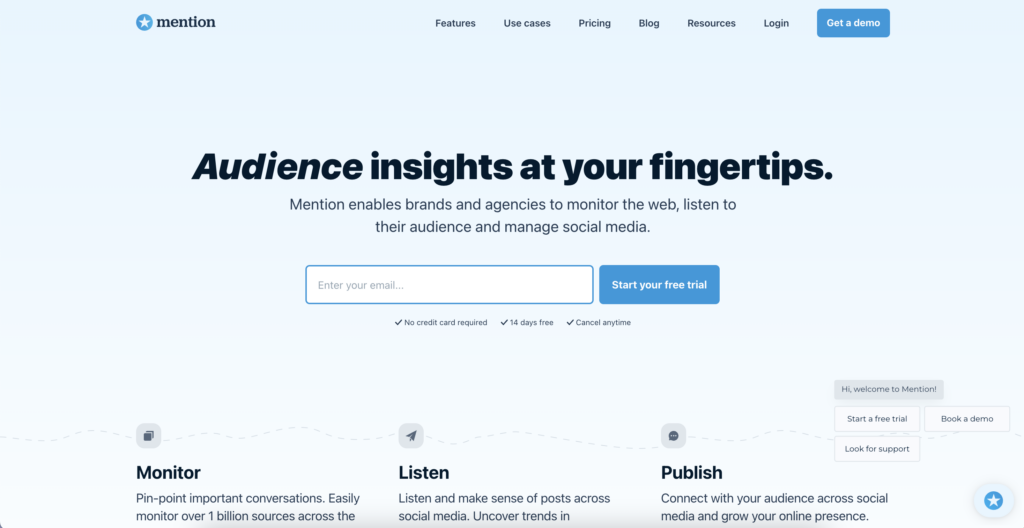 Muck Rack's powerful media monitoring uses the latest advances in AI and machine learning technology to source and surface relevant information from across the web, social media, TV and radio. Their media monitoring tools sit within their integrated solution which also includes a database, monitoring, pitching tools, measurement and reporting, all of which come together to optimise your PR workflow. They also claim to have the industry's most accurate media database, which allows you to spend more time building relationships with the right people, instead of maintaining media lists.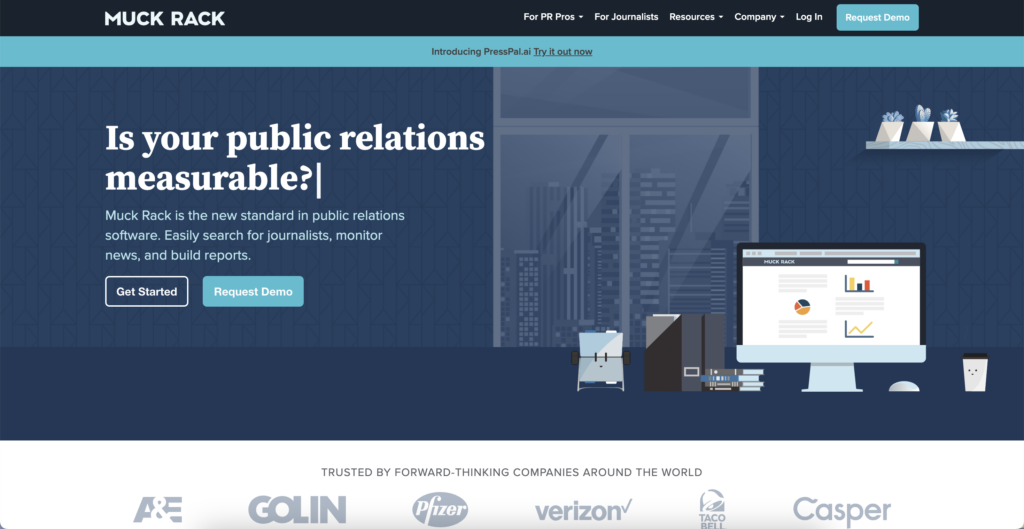 This tool allows you to monitor online, print, broadcast, and social media coverage as it happens. This solution utilises an AI-powered image monitoring tool which understands the content of images, allowing you to see where your logo may have been used. Powerful machine learning models are used to identify objects or popular logos within an image and surface relevant images based on a user's keyword searches. For example, if you search for a brand name with the new AI-powered image search capabilities, you will see a list of articles returned with images featuring the brand's logo, even if the brand isn't explicitly mentioned within the text of the article.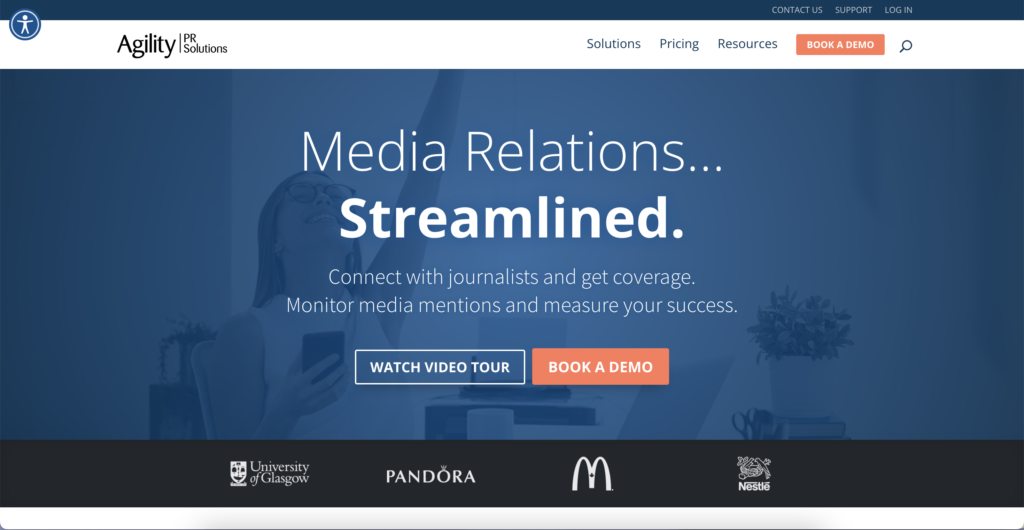 This social listening tool can be used to monitor brand mentions, hashtags, your competition and more. Alongside monitoring for media mentions across news websites, Brand24 allows mentions to be pulled across social media and forums such as Reddit and Trip Advisor which could prove to be very useful for travel brands. They also offer an 'influence score' metric, which gives you insight into which source or author has the greatest impact on social media or the web.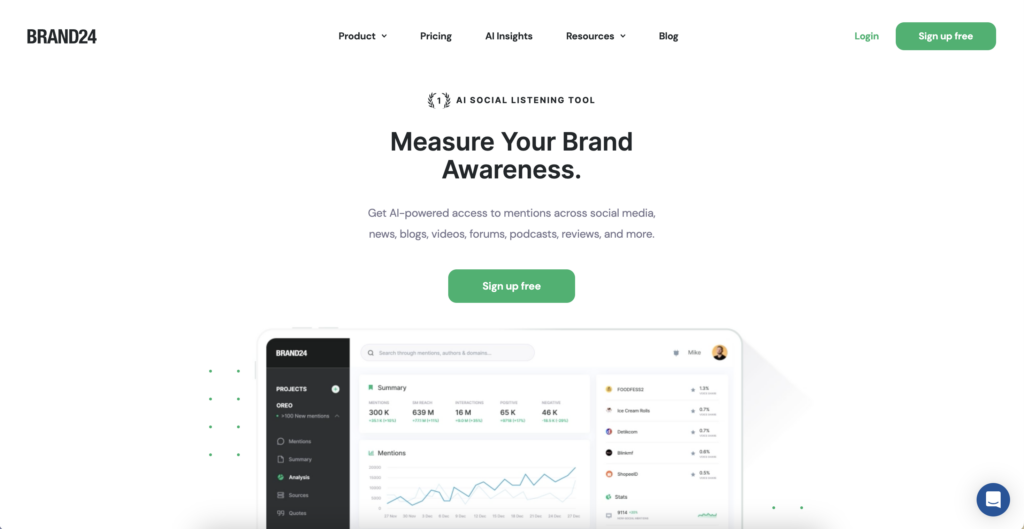 Cision is one of the biggest media monitoring companies, with global ambitions — they can source all of your media coverage, from print to online to broadcast. Cision One – Cision's media monitoring solution offers comprehensive tools for PR professionals seeking to track and analyse their media presence. Cision has one of the most extensive media databases, which comes at a price. Their unique selling point lies in their advanced analytics and reporting capabilities, allowing users to measure the impact of their media campaigns, monitor sentiment, and identify key influencers. This comprehensive tool is a great solution for worldwide brands or companies that get hundreds of media mentions per day.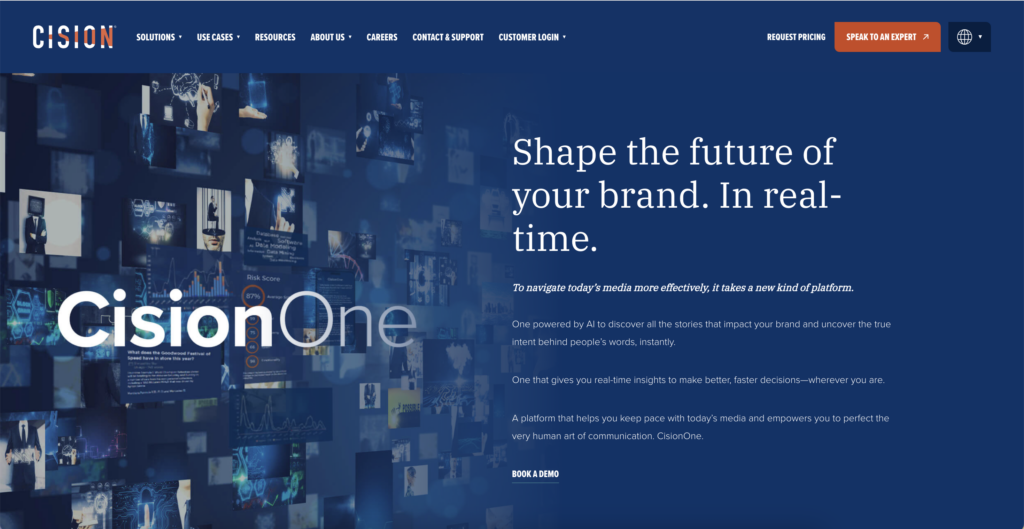 Onclusive is another gigantic industry player and claims to be the world's 'smartest' media relations, monitoring and PR analytics platform. Their mid-market media monitoring tools cover all channels (print, broadcast, online, social media) across +130 markets worldwide – super handy for monitoring worldwide campaigns or huge brands. Their service scales to support your needs, including the ability to produce daily bespoke press reviews tailored to specific branding and content requirements. They have recently acquired several other PR tools including PRgloo, Critical Mention, and Digimind, which makes their core service even stronger.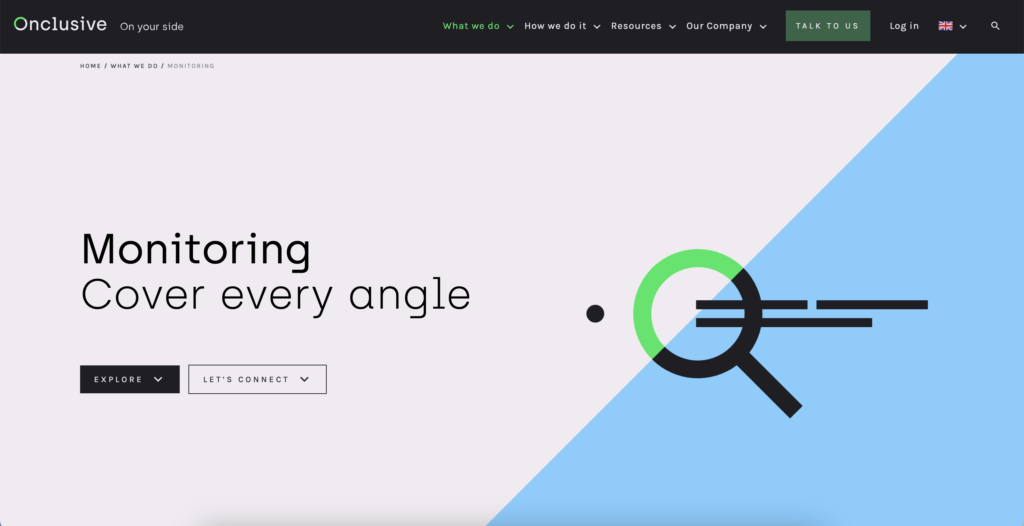 With a customer base of over 300,000, Meltwater stands as a prominent global player. Boasting a decade's worth of historical data, they assert themselves as the sole "all-in-one" provider with worldwide access to online, print, broadcast, and social media platforms. Meltwater's media monitoring tools offer businesses a comprehensive solution to track and analyze their media presence. Their unique selling point lies in their advanced sentiment analysis, allowing users to gauge the tone and sentiment surrounding their brand. With customisable dashboards, detailed reports, and competitive analysis features, Meltwater equips businesses with the tools to make data-driven decisions and stay ahead of the competition. If you're looking for highly detailed, global reporting it would be worth setting up a call to see if they are right for you.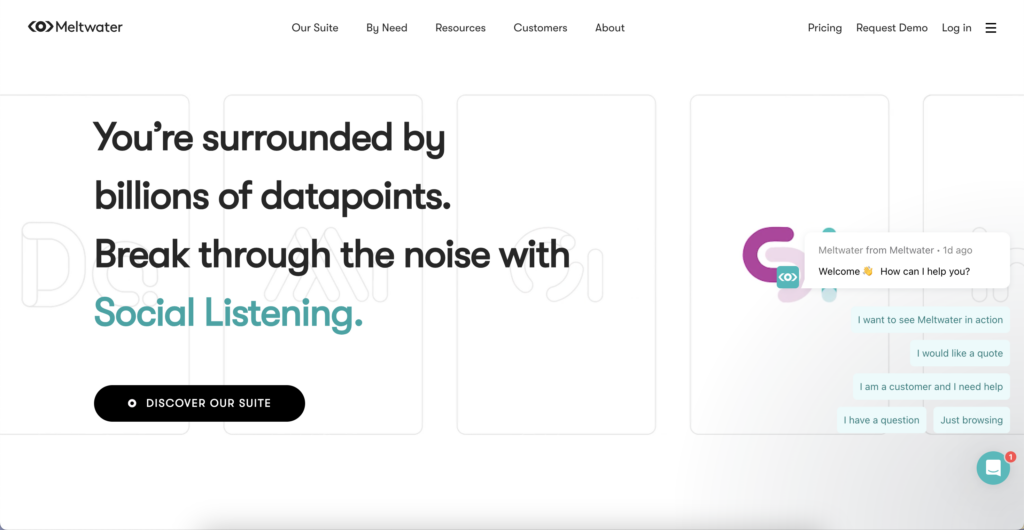 Recognized as a Leader in Consumer Intelligence and Social Listening, Talkwalker's platform combines a multitude of internal and external data sources with predictive AI-powered Blue Silk GPT technology, for the most complete view of a brand's customers and communications.This easy-to-use social media monitoring and analytics tool delivers detailed insights in a user-friendly dashboard, giving a 360-degree view of a brand. Customised dashboard creation and detailed analytics enable brands to create targeted communication strategies to drive better engagement and loyalty, and prove the impact of their activities on revenue and brand health. Supporting over 187 languages and gathering data from over 196 countries, Talkwalker offers a genuinely robust media monitoring solution, especially for global brands or multi-office agencies.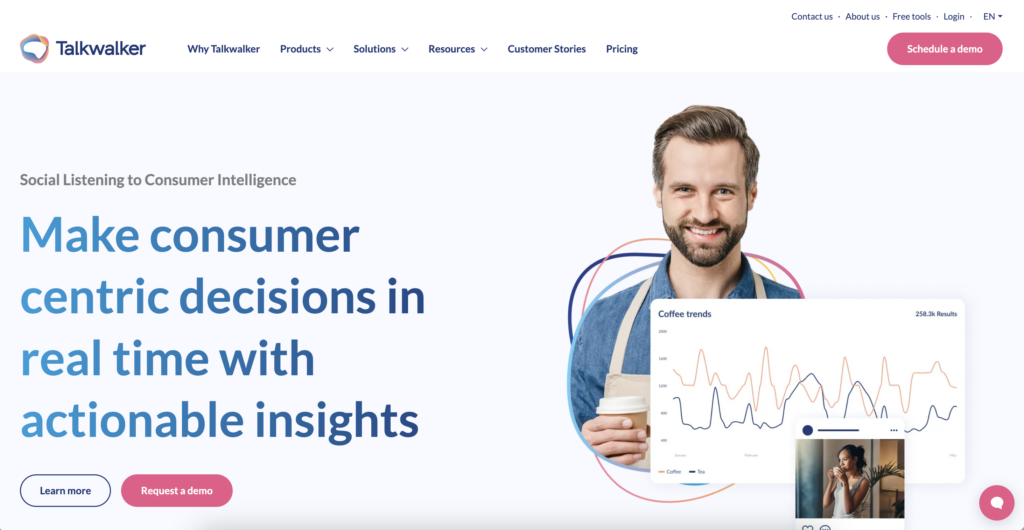 SignalAI's media monitoring software stands out as a powerful tool for strategic PR and communications professionals. It isn't just a media monitoring tool – Signal AI uses machine learning techniques to filter through external information at scale, generating real-time insights for its customers, including for reputation management and decision support purposes. The tool makes use of machine learning, meaning your searches and results get better over time as you train the model. Their unique selling point lies in their ability to provide actionable insights by analyzing vast amounts of data and identifying emerging trends and patterns.
"Our AI crunches huge amounts of information to spot critical signals in the external noise – so you can get ahead of risk and opportunity and make confident decisions."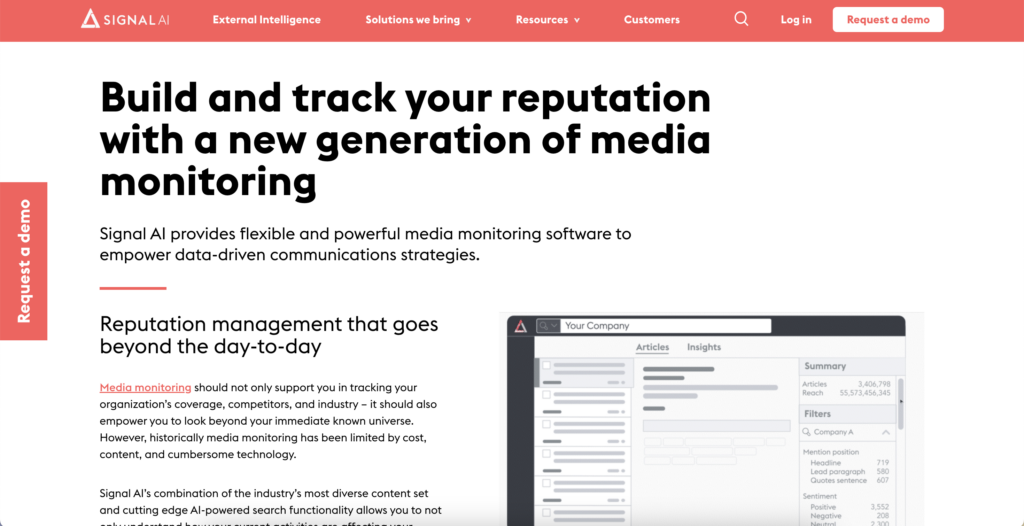 Determ is an AI-powered media monitoring and social listening tool that helps you track, measure and create reports about your media presence. What sets Determ apart is their ChatGPT-powered AI Assistant, Synthia, which is capable of undertaking sentiment analysis and summarising data to provide key insights. The AI assistant is also capable of identifying key potential opportunities or threats relevant to your brand, competitors, or industry. In addition, she can provide insight into current trends and identify potential brand advocates you can recruit to build brand awareness.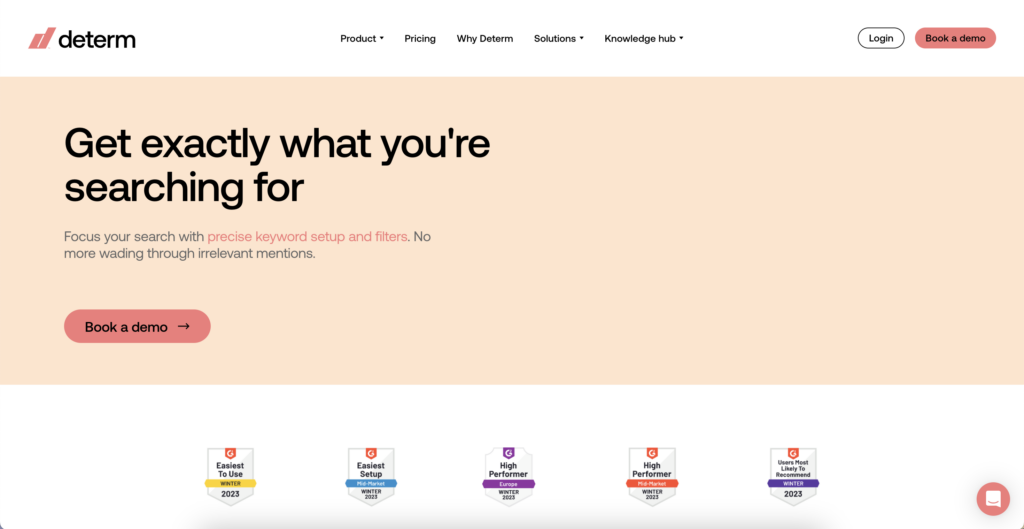 TVEyes has been a leader in broadcast data and insights for more than 20 years. This media monitoring tool is used by thousands of PR, communications, and brand reputation professionals to easily search and monitor global broadcast coverage. TVEyes specialise in TV, radio and podcasts, and have access to content from nearly 3,000 channels across 27 countries. Their media monitoring tool allows access to more than ten years of historical broadcast transcript and metadata. The tool also allows the accurate measurement of the impact of podcast mentions, with listenership data proving the reach & ROI of campaigns.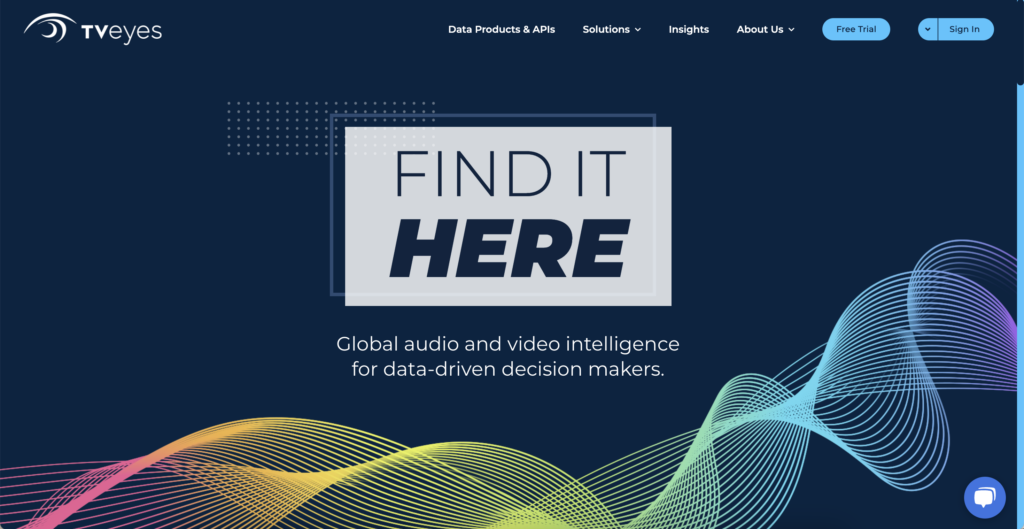 If there is a tool you think should be on this list but isn't, let us know.
Next, you have to pick a provider and begin monitoring for coverage. If you are unsure of where to go from here — the next post in the series, 'How to get through the media monitoring minefield' will help you choose a monitoring tool and start gathering your hard-earned coverage.
(This is an update of our very popular 2018 post which reviewed 15 monitoring solutions)