1. You're a world class link builder. And you probably don't even know it.
Getting a brand to appear in Google's organic search results is big business.
Millions of people turn to Google to search for their next loan, dress, luxury holiday, car, wedding dress…the list is endless.
Most have not yet made a brand choice. They want to short-cut and let Google help choose for them.
Google allows brands to pay to trigger ads against these keywords. Colossal amounts of money are spent.
The opportunity? They are still ads and most consumers know this.
They trust the "editorial" result more. Sound familiar PR people?
Earned media drives Google search rankings, and everyone uses Google to research and make decisions.
SEO in competitive markets relies heavily on pro-active influencer campaigns to authentically earn links back to their websites.
Progressive SEO teams learnt early that the key to this was content marketing and influencer relations. PR teams didn't.
SEO-PR is something you could be excelling at.
What is SEO-PR?
"The execution of editorial & creative content development techniques to earn strategically relevant links."
Action:
Use a tool like Open Site Explorer and you can see all the links back to a website.
More importantly you can get an overview of which ones carry more authority. (Domain Authority).
It's quite likely that some of the coverage you've secured happens to be the best link that site has. That in turn means you're having an impact on search visibility.
Start digging. Speak to the SEO team.
2. You are Influencing Consumer Behaviour in Google.
That review you secured on "T3" online ends up ranking on the first page in Google for "Best Earphones". Did you even know?
5,600 people a month search for "best earphones". In the UK alone.
Over 5,600 people a month expressing in no uncertain terms they are in the market to buy some headphones.
5,600 people every month looking for impartial guidance curated by Google's infinite wisdom…will come across your brand mentioned in a 3rd party website.
Google call this the zero moment of truth. I call it a wake up call to PR teams.
Look how you are influencing people through Google.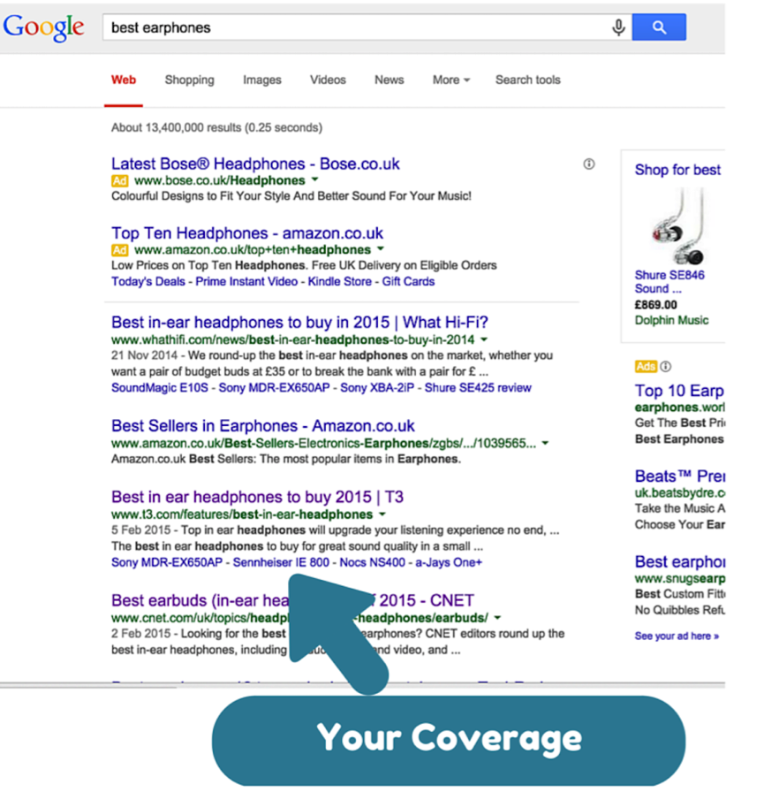 Start tracking what keywords the online coverage you've secured ranks for in Google.
Your mission:
Use a tool like semrush.com.
Stick in the URL of your coverage and it will magically come back with what keywords this page ranks for.
If you're really smart you'll notice that you'll also be given an indication of what the current market value is to buy visibility against those keywords.
e.g. Best Earphones currently goes for about £1 a click. It's searched for 5,600 times a month — see http://www.semrush.com/uk/info/best+earphones?db=uk
Your coverage ends up ranking in position 2 for this keyword.For free because it's showing up in Google's organic (editorial) results. Do the math.
We put out a slideshare at the end of last year running through this concept if you want to read more.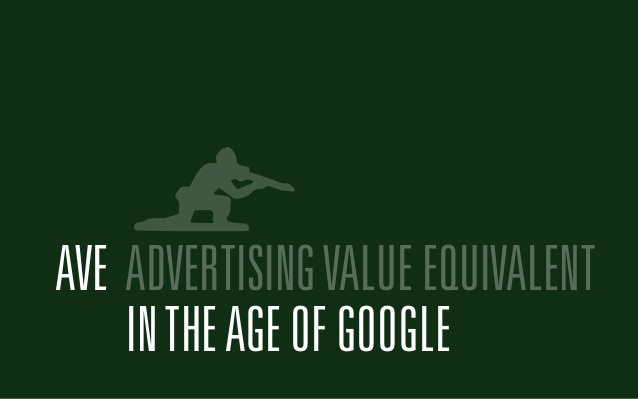 3. Correlate your campaign activity to increases in people searching for your brand
This one is simple.
You secure coverage. People become aware of your brand. People start searching for the brand in Google. You had an impact here.
Your mission:
Find out who has access to Google Webmaster Tools for your brand. If they are switched on they will have linked this data to the Google Analytics account.
Ask them to share a keyword visibility report before/during/after the time period of your campaign.
Get them to filter it to keywords that contain the brand name you were promoting.
Look to see if you caused a spike.
Another way of exploring this is using Google Trends or using a tool like Search Metrics.
Look to correlate the time periods your coverage went live with surges in demand through Google. Maybe that was you!
Sneaky final tip on Google Data. Learn how to read the minds of your target customers.
It's not just about measurement. You can use Google data to get all kinds of ideas for content & creative ideas!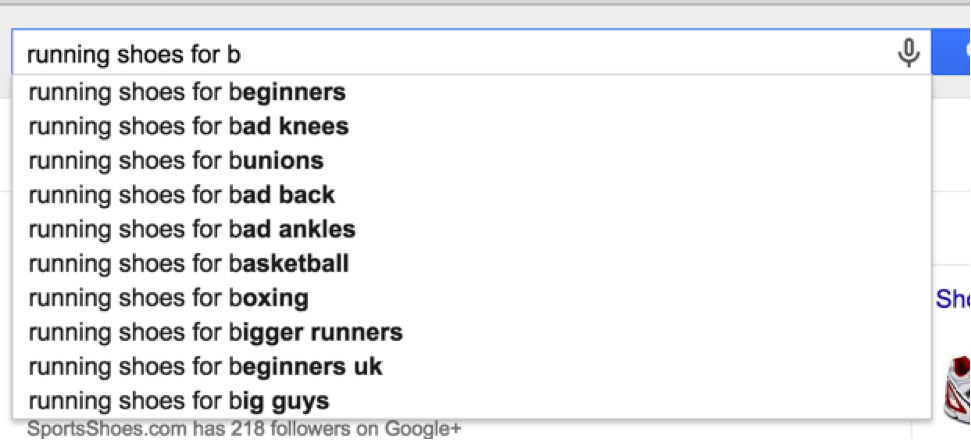 I especially love Google suggest results. Especially when you know how to use it.
To learn more read "Using Google Suggest to read the minds of your target customers"
Or you can skip to a free tool we created.