When we started the 'Inside Innovation' series we thought we would come across teams trying some new tactics or learning new skills. What we didn't realize we would find is a Communication team driving the restructure of the business to become Agile!
Agile methodologies are a hot topic in the PR industry right now. We've met a handful of PR professionals learning from software development in order to better integrate campaigns and work more reactively.
However, in the UK, Agile in PR has been minimal so far. Changing the traditional PR structure and workflow isn't easy so when we heard about the success of ING Bank communications team in Amsterdam, we had to find out more.
Here we speak to ING Bank communications director, Johan van der Zanden to find out how his comms team became Agile and the success they have felt since.
Tell us about your communications team and the journey you've been on..
Two years ago our business was siloed. We needed to cut costs, we had too much middle management, our culture needed a refresh and we all knew our marketing could be more reactive. We needed a change.
A few members of the board had been inspired by the Agile movement in the software development world so we decided to explore it further.
First stop was the Spotify office in Sweden. Their office layout and team structure inspired us so much that a trip to Silicon Valley quickly followed. There we met the trailblazers in Agile and our vision for ING began to form; we saw how Google worked and we visited the Zappos HQ too.
Both visits inspired us to return to Amsterdam to set about our change for ING Bank.
We started with communications, product management and marketing. We knew we'd feel the benefit of integration here first. At head office ING we now have in total 485 squads. And the 85 members of the PR, marketing, sustainability, events and sponsorship team are working together in 16 squads — small teams working on mini-projects. We are so much more productive working in this way.
Each squad is made up of people with different skill-sets from all over the business. The new integration between disciplines has not only accelerated productivity it has also inspired employees to follow passions and develop skills in new areas.
One member of the PR team, for example, now works on the brand visual identity as well as media relations. It's a whole new area for him but he had the freedom to learn about it from his squad project and the support from co-workers to develop his passion. He is so much happier in his job. Autonomy is running throughout the business and job satisfaction is at an all- time high.
Any difficult challenges along the way?
In order to make a positive change to a business you have to ensure everyone is on the same page; not only believing in the vision but are also willing to change.
To ensure this happened everyone had to reapply for their jobs, from top to bottom, also I had to interview again. This allowed us all to be being clear on the new values and mission and everyone to truly be onboard.
That process was tough, but it resulted in a smaller team of happy believers aiming for the same goal.
Another potential challenge we faced was our agencies working in a different way to us. We had made a big change to our working practices and process, but we had multiple PR agencies still working in a traditional setup.
Thankfully we work with flexible PR practitioners and they grew and adapted with us. We now have joint stand-ups to plan our campaigns and we work on the plans together. We have cut so much wasted document writing and meeting time. The agencies can now use their budgets for the important tasks like being creative and building relationships.
How what has been the most successful change you've made to the team?
Daily stand-ups are key. Everyone in a squad joins including senior management. By having all team members together for a few minutes each morning we're able to keep track of a campaign and change direction if we need to.
Our CEO joins PR stand-ups too. It means he can provide comment where necessary and sign off a reactive social opportunity. Projects get signed off quickly and iterations of the idea are live for testing quicker than could ever be possible within a traditional setup.
Who inspired you?
Visiting the HQs of Google, Zappos and Spotify really helped us visualise our goal. We also read everything available on Agile working.
We also took inspiration from Betteke van Ruler. Her book 'Strategic Communication Frame, an agile method for developing a strategy' is a great guidance on Agile and Scrum for public relations. It offers a methodology for planning — we recommend it.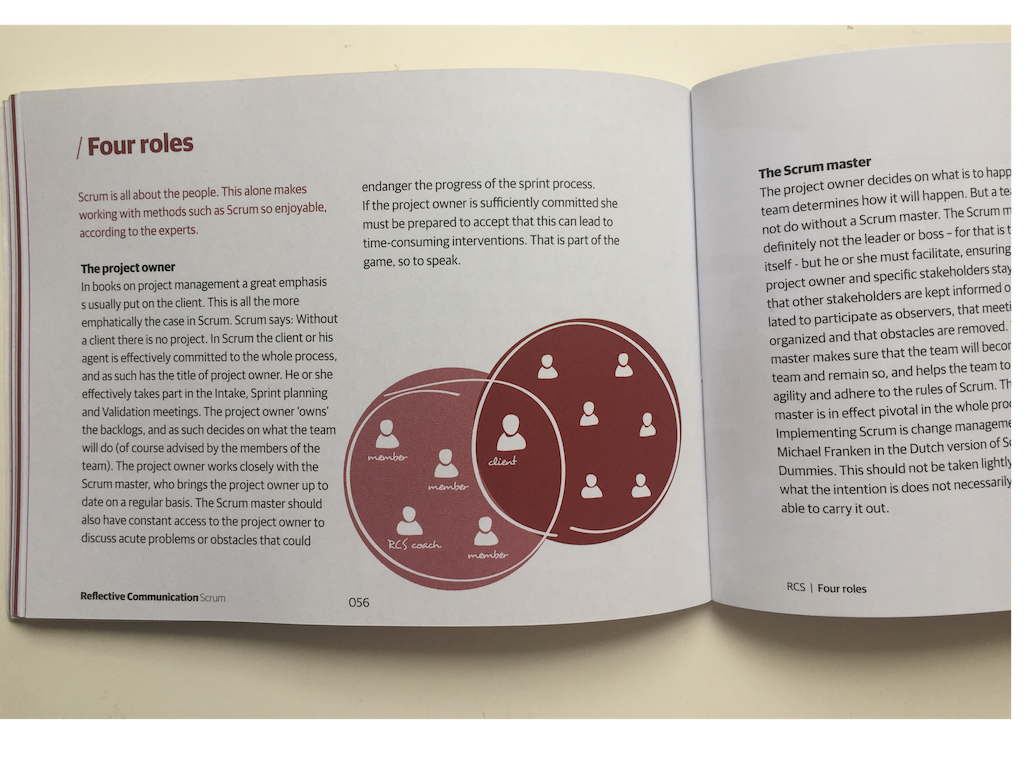 Ultimately if you want to change your business I recommend reading as much as possible. There is a lot available out there and people have been very open in their sharing. So, begin reading and be brave!
Step inside other innovative PR teams:
Read our interview with Andrew Jennings, the lead of Ketchum's Agile team 'Storyworks' here.
Gisele Navarro, head of media relations at Neomam Studios reveals the tech secrets behind her team's success here.