In this spotlight interview, we chat with Emma Lamberton – Senior Communications Manager at Coram, the first children's charity, who shares some of the strategies and tactics that underpin their communications work.
She provides valuable insights into how the charity has built its reputation as a trusted spokesperson for childcare-related issues through media commentary. Additionally, she discusses the strategies used to enhance brand recognition and authority, notably through the release of surveys and data, like their 2023 Childcare Survey, which generated over 300 media mentions.
Emma also highlights how they use data and reporting to demonstrate the need for and impact of their work to stakeholders, which helps to improve their communications, raise funds, and gain vital support.
What is big in the world of Coram right now?
At Coram we champion children's rights and well-being, working across a wide range of areas including legal support, advocacy, adoption, and therapeutic, educational, and cultural programs. So there is always lots going on!
We recently published our annual Holiday Childcare Survey, highlighting how families struggle to find and afford childcare over the six-week school holidays, which received widespread media attention. Our legal team has been busy campaigning for the rights of migrant children and young people in relation to the Illegal Migration Bill which has now passed through parliament.
This year we're celebrating the 50th anniversary of our reading support programme Coram Beanstalk which trains volunteers to work one-to-one with children who need it most. Over this time, we have helped 250,000 children to build their reading ability, confidence, and enjoyment.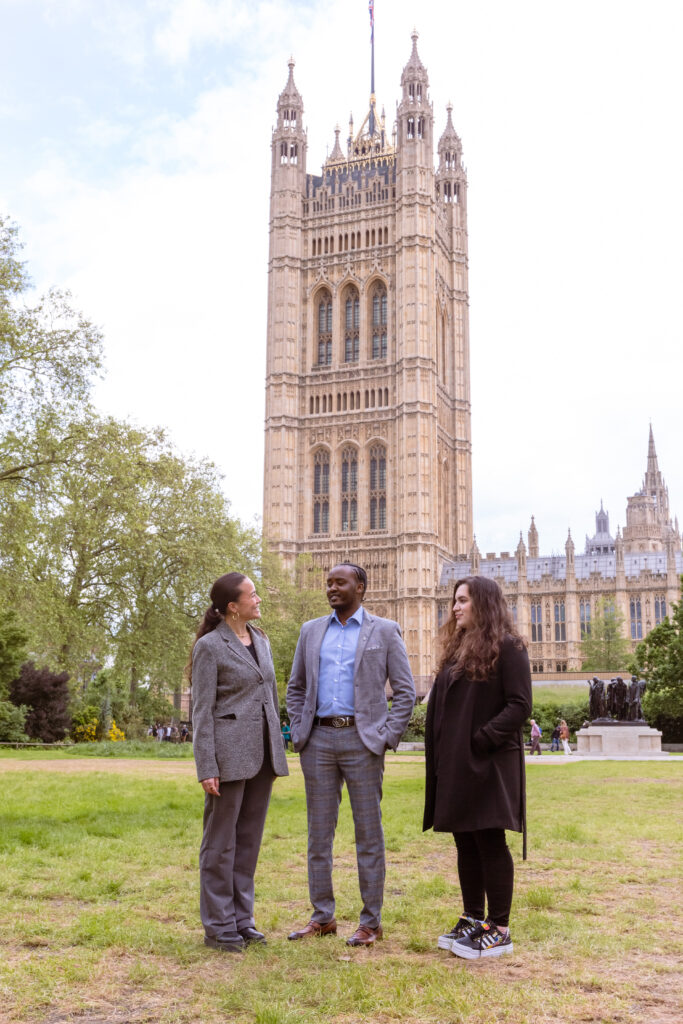 What is your proudest campaign or piece of coverage?
The high cost and low availability of childcare in the UK is an issue that's been gaining huge momentum on the political and news agenda in recent months.
We have been able to maximise this opportunity and grow our reputation as a leading authority on the childcare system through our 2023 Childcare Survey – the definitive annual report on childcare costs and availability.
The survey findings were mentioned in the media over 300 times on the day of publication, featuring as the top story on BBC evening news bulletins and with coverage across ITV, Sky News, Channel 5, and national newspapers and websites. The survey was released just ahead of the government's announcement of major childcare funding in the Spring Budget, and Labour's speech on childcare reform plans, which helped to generate significant additional interest for our findings.
We're pleased to see the coverage continue since then, with the survey findings regularly mentioned in news stories, and with journalists often approaching us for interview and comment, helping to keep this important issue in the spotlight.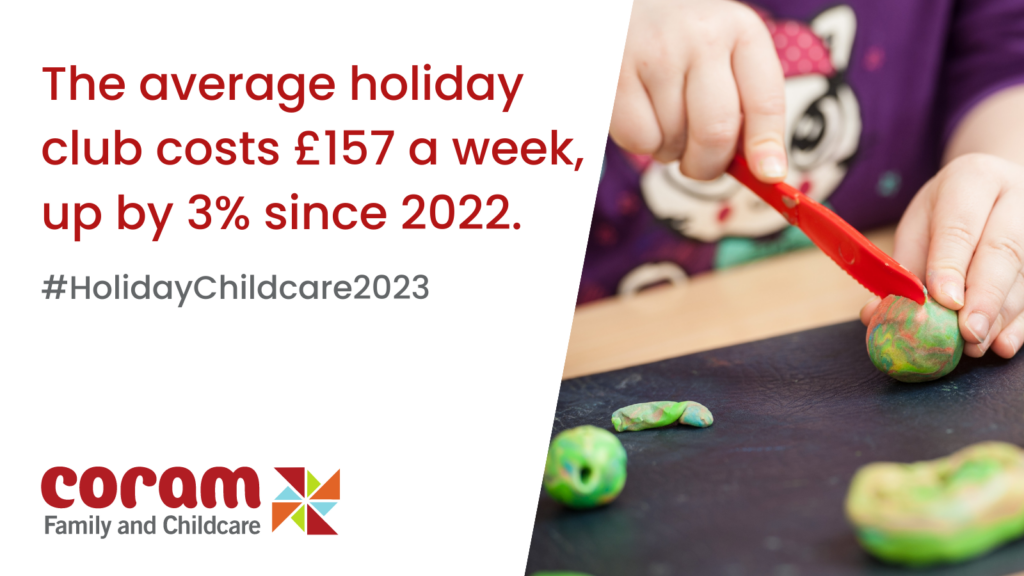 How important is data reporting to the stakeholders in your organisation?
At Coram we communicate with a huge range of audiences including local authorities, schools, corporate partners, supporters, and of course the children, young people, and families we support.
As a charity, data reporting is hugely important for demonstrating the need for and impact of our work to these audiences. Communicating data about our impact in a transparent way is vital for building trust and a powerful way to tell our story and gain more support. And it's always a two-way process, so gaining data and feedback from our audiences helps us to target our communications activities more effectively.
We communicate our data through many different channels and formats including the publication of our annual impact report, and we have a dedicated impact and evaluation team who provide insight across all areas of our work.
What are the measurement tools your team couldn't live without?
Google Analytics is probably our top tool – it's vital for enabling us to track activity across our multiple websites and understanding our users' journeys so we can communicate with them effectively.
Social listening tool Brand24 is great for monitoring mentions of the charity and helping us to get involved in relevant conversations online, and we rely on Hootsuite for keeping on top of scheduling and monitoring social media activity across our different channels.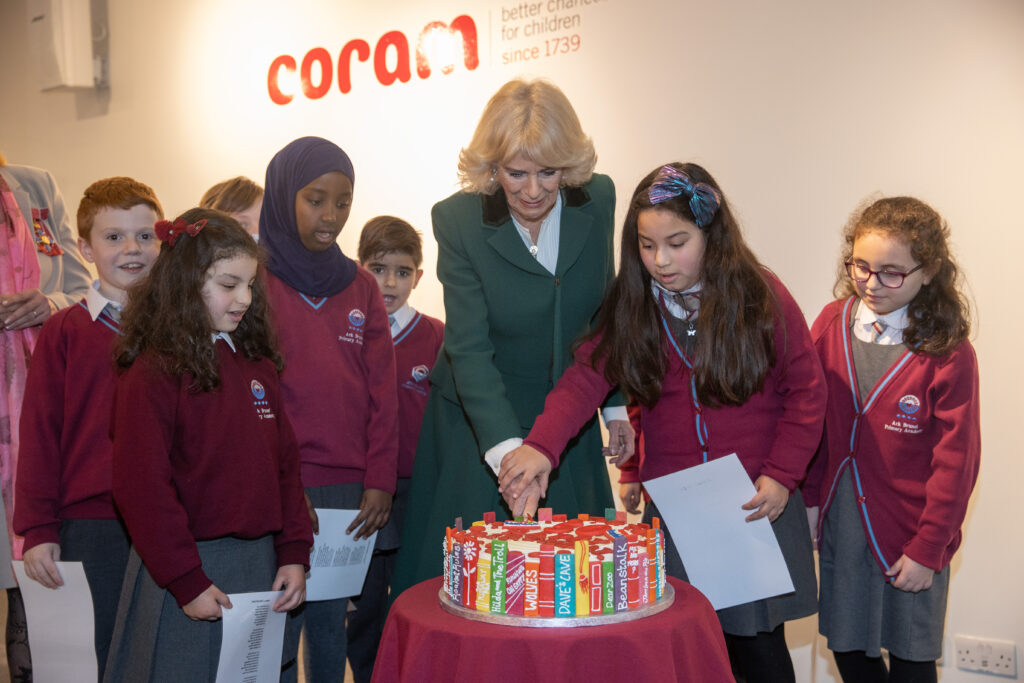 What, or who inspires you and your team?
We are continually inspired by the children, young people, and families we work with and support. We hear so many incredible stories – from young refugees who have made a life in the UK and now help others from similar backgrounds, to adoptive parents who give safe and loving homes to children in the care system.
We're also inspired by our dedicated supporters, volunteers, and partners who do amazing things to raise funds and awareness to help us achieve our mission – whether that's running a marathon or giving their time to support children and young people through one of our programs.
We are grateful to everyone who gives their time to support our communications activities and it's one of the best parts of our job to be able to share their stories with wider audiences and bring to life the work we do.
Aside from your own work, what has been your favourite campaign in the past 12 months, and why?
In 2022, John Lewis' festive campaign, which is widely anticipated every year, took a different approach with a purpose-led campaign highlighting the plight of the thousands of children in the care system.
The advert featured a simple but heart-warming story of a foster carer learning to skateboard to help him bond with a new foster child, arriving at Christmas. John Lewis worked with several charity partners who support children in care to get its campaign messaging right and donated a percentage of profits to support their work.
It was fantastic to see John Lewis using its huge platform to spark national conversation and action around this issue. Children and young people in care often feel overlooked and may be particularly isolated at Christmas. The narrative highlights the importance of giving them what every child deserves – love, time, and care.
The campaign received positive comments from many people in the care-experienced community, who said it resonated with them and that representation on this scale is so important. Furthermore, the campaign highlighted the launch of a longer-term commitment from John Lewis to help young people with experience of care, including employment opportunities, which could bring about real change.
Gain more insights into how brands can use technology to show the value of their owned and earned media by following the CoverageBook Meets series on our blog. 
Follow us on Twitter or join our newsletter for future updates from The PR Resolution.